The City of Prince Albert is committed to providing the community with information about local news and events. Subscribe to any of the topics below to receive news updates and notifications via email.
Posted on Friday, September 04, 2020 05:08 PM
The Province of Saskatchewan has proclaimed September 6th Saskatchewan Roughrider Day in celebration of the Team's 110th Anniversary this year. The annual Labour Day Classic...
Posted on Wednesday, September 02, 2020 09:12 AM
Prince Albert, Sask. –
The City of Prince Albert would like motorists to take note that U-turns are no longer permitted in School Zones. An amendment to the City's Traffic...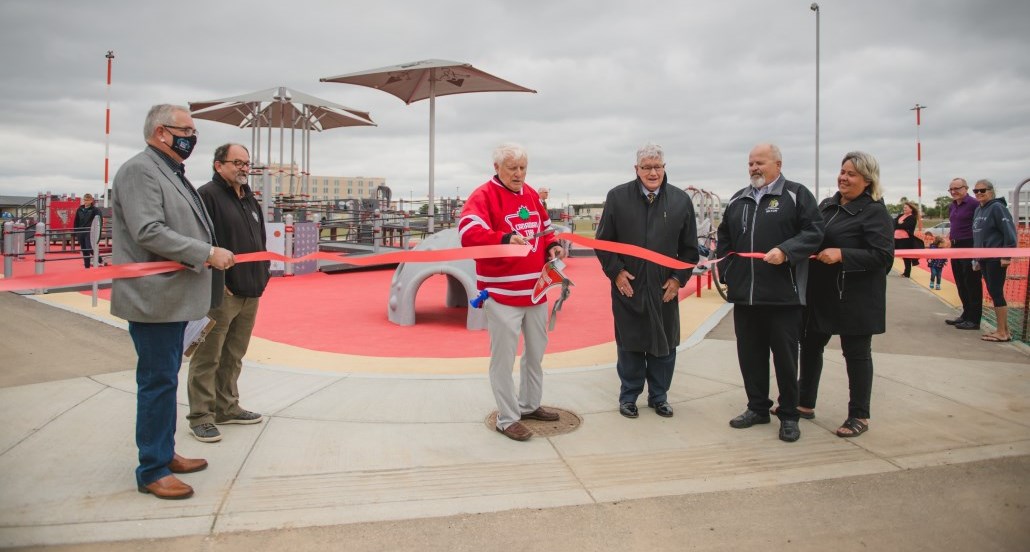 Posted on Monday, August 31, 2020 02:24 PM
Newly Expanded Inclusive Playground Re-Opens With Additional 7,000 Square Feet of Playground Space
Prince Albert, Sask. –
Malcolm Jenkins, owner of Canadian Tire and local philanthropist,...
Posted on Thursday, August 20, 2020 12:27 PM
Prince Albert Transit will be moving to fully seated loads, with no standees, and mandatory masks for all riders starting August 31, 2020. It is expected that fully seated loads...